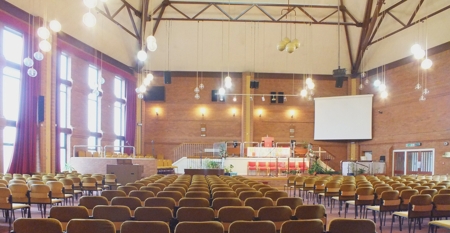 Camp Hill Seventh-day Adventist church is a large community church situated in Central Birmingham.  We have a regular attendance each Saturday (Sabbath)  of over 500 people from many different backgrounds, ethnicity, and age. We want our church to be a place where people from all walks of life and at all points on their spiritual journey can get to know God in a deeper way. This will not only impact Camp Hill,
 but Birmingham and England with the good news of Jesus Christ.


In that regard, we would like to invite you and your family to join us in Sabbath worship, we would love to meet you!
"For God so loved the world, that he gave his only begotten Son, that whosoever believeth in him should not perish, but have everlasting life."

John 3:16